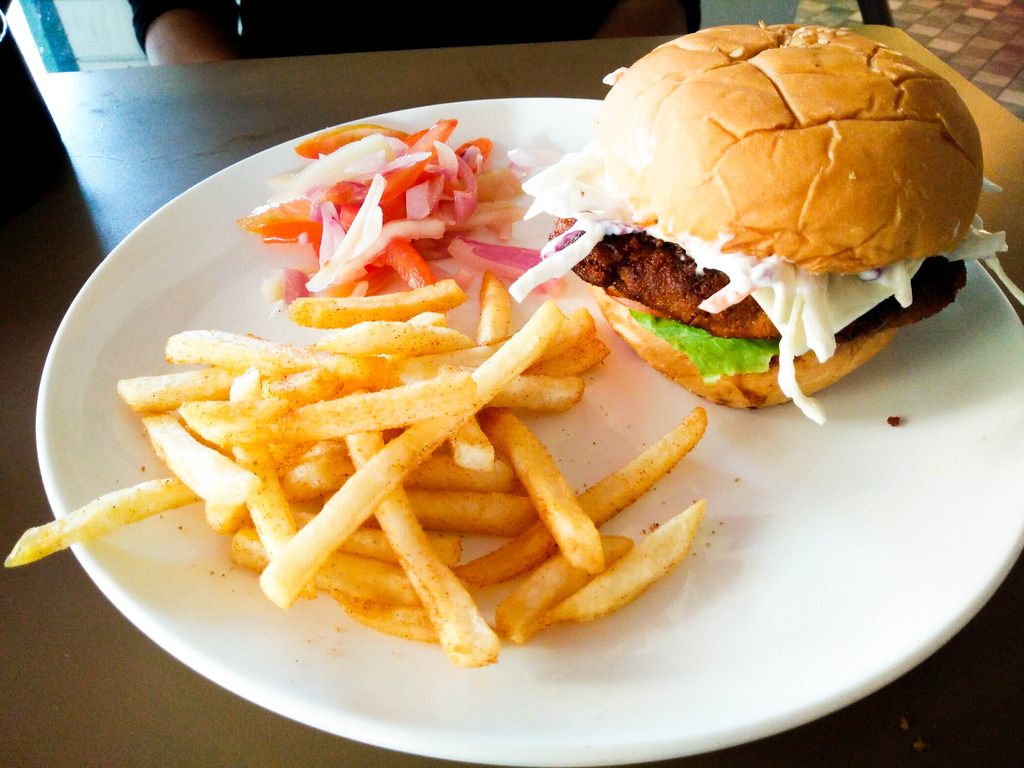 So I decided to finally do it. This is my review on scrumptious! I have been here quite a few times and I could not make up my mind on, whether I should review the food served in Scrumptious or no. But in the long run of having most of my Sunday morning breakfasts here, I picked up some favourites.
(Location: Seven Bungalows, Andheri West)

Barbecue sauce: One dish that I enjoy often, is their Chicken Barbecue Burger (The first image of this post). It's so juicy, the barbecue sauce is a bit different and it has a more sweet and tangy flavour to it. They serve the patty topped with the perfectly caramelised onion (not too crunchy, not too mushy), I personally don't like the salad on the side but the fries are good and seasoned....SEASONED.....which makes it really GOOD.
Kheema Paratha:
This one is a family favourites, but let me warn you, this is a cheat dish, heavily loaded with oil and loads of kheema. It is served with mango pickle and curd, which goes very well with any paratha to be honest.
The other dishes worth trying,
The Lamb Burger & the Fries with Cheese.
There are a few dishes that are really good and a few dishes that are a big no no.
Avoid the panckaes (It says it is nutella but its not) and stay away from the cold coffee
The ambience is good, it looks like a modern Goan caffe in a land far far away (cheeezy). Plus the service is good too, the waiters are sweet but make sure you get what you order because I have seen quite some cases where the waiter brings out a wrong dish to a wrong table.