Five things that I have stuck by this season are the products above. Now, I did not want to add a lot of skin care products that I have been using on a daily basis, for that you can click here. I have been going through this time where I want to test more products and really experiment with things that I want to try as right now I am comfortable with my skin after a "war" with my acne.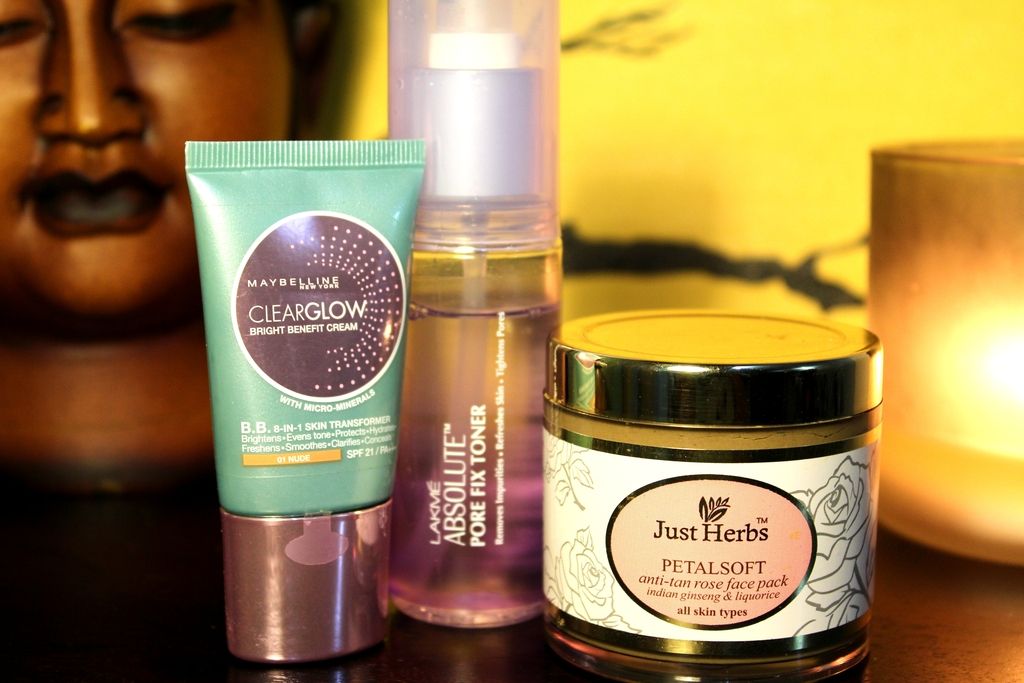 Acne on my skin gave rise to many open pores and some dark spots. Following a regiment of skin care I managed to get rid of the dark spots but still have open pores. The Lakme Absolute Pore Fix Toner does not only tone my face to give it that early morning glow but also hydrates it and fixes pores eventually. I saw the effects of this product in a week. One thing that I learnt is do not use this product on your pimples and do not apply it on open capillaries. It can result in breakout instead of fixing the skin. It has a spray for an applicator but I'd suggest that you follow the traditional way of spraying the toner on a cotton pad and applying it on your skin as a little of this product goes a long way (and too much of it may make your skin feel oily especially if you stay in a hot and humid city).
I have always been up for face masks but never a fairness mask (honestly because I have no intention of changing my skin colour any time soon LOL). I this time wanted to try a mud mask and the website I shopped on had this rose petal mud mask from a company called Just Herbs Now I've never heard of this company before but if Nykaa.com sold this product I thought why not give it a shot. I ended up loving this product not only because of the packaging which is awesome but also how it made my skin feel so soft after I washed it off.
Now every beauty blogger, especially a lot of them from Mumbai rave about the Maybelline ColorGlow BB Cream. I guess this happens because of the product's light weight (on the skin) and medium coverage. It comes in 3 shades (I am the shade nude
) and blends well with the skin, you do not have to completely cover your skin with this and can just hide the trouble areas with it. It is a bit pricey but if you are just getting into Makeup this is one product I'd definitely suggest.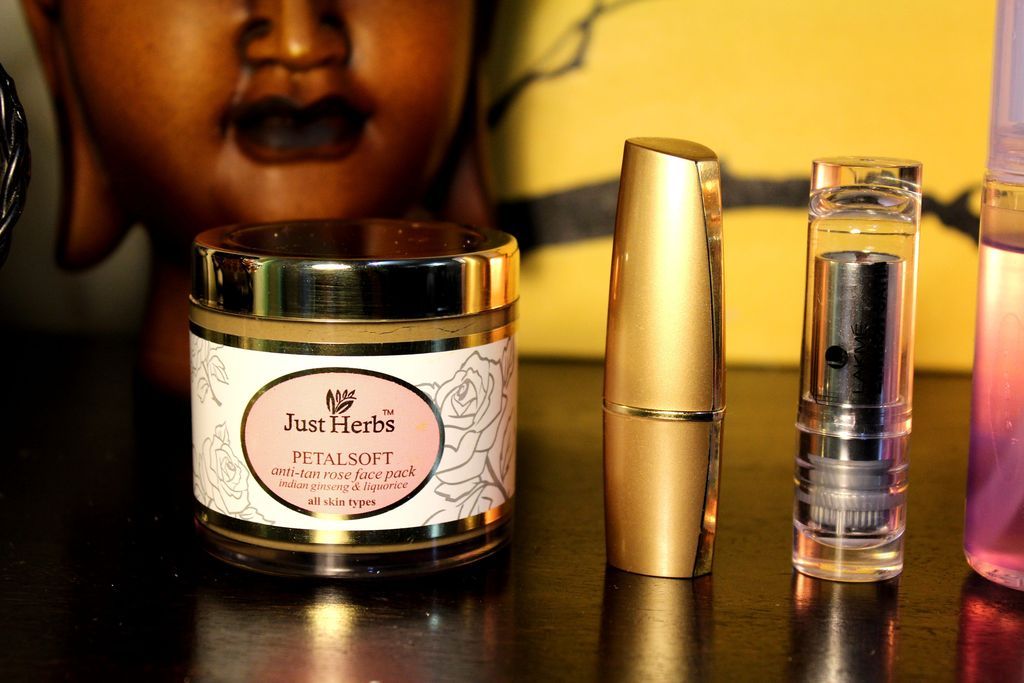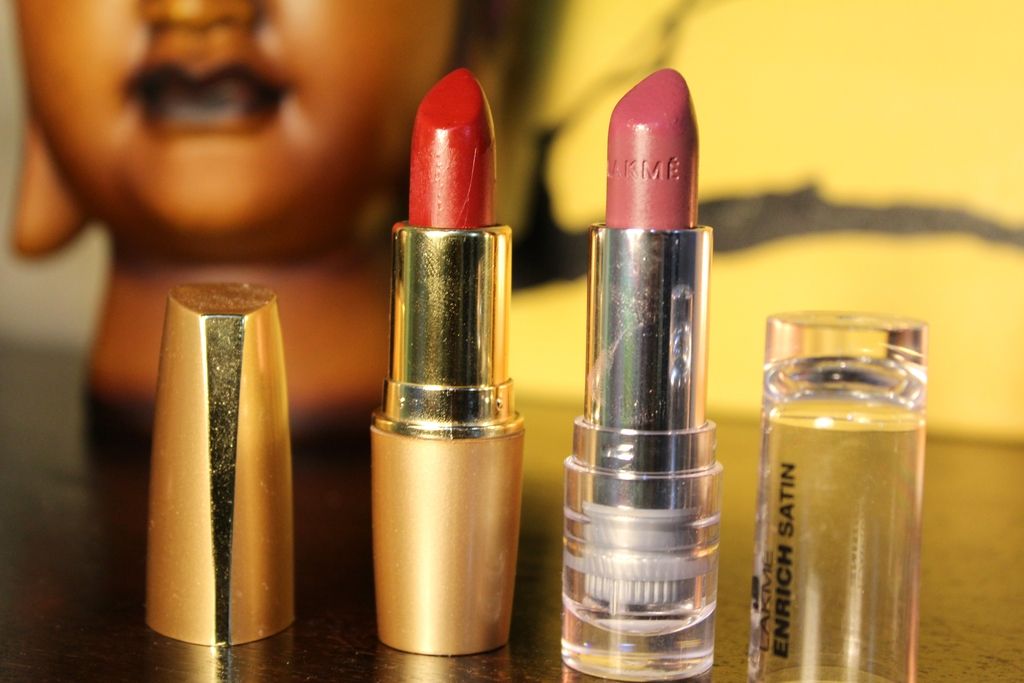 I bought 2 Lipsticks and the shades are awesome. The Lakme Enrich Satin is in a purple/mauve shade which surprisingly goes with my skin. If you follow me on instagram you must have seen me wearing it. The second one I bought was again from a brand I did not hear about it is called Iba. This lipstick has a matte red shade and because it is a herbal lipstick it smells really good. I have noticed that this can dry out your lips so make sure you apply a bit of lip balm before applying it.
:)