18 Sep 2015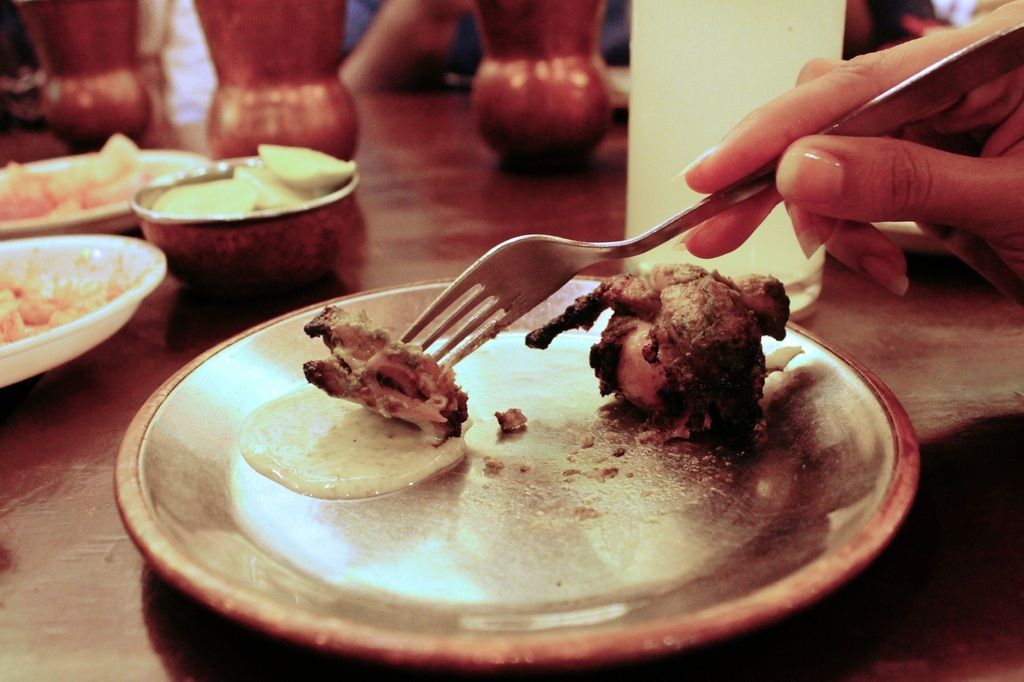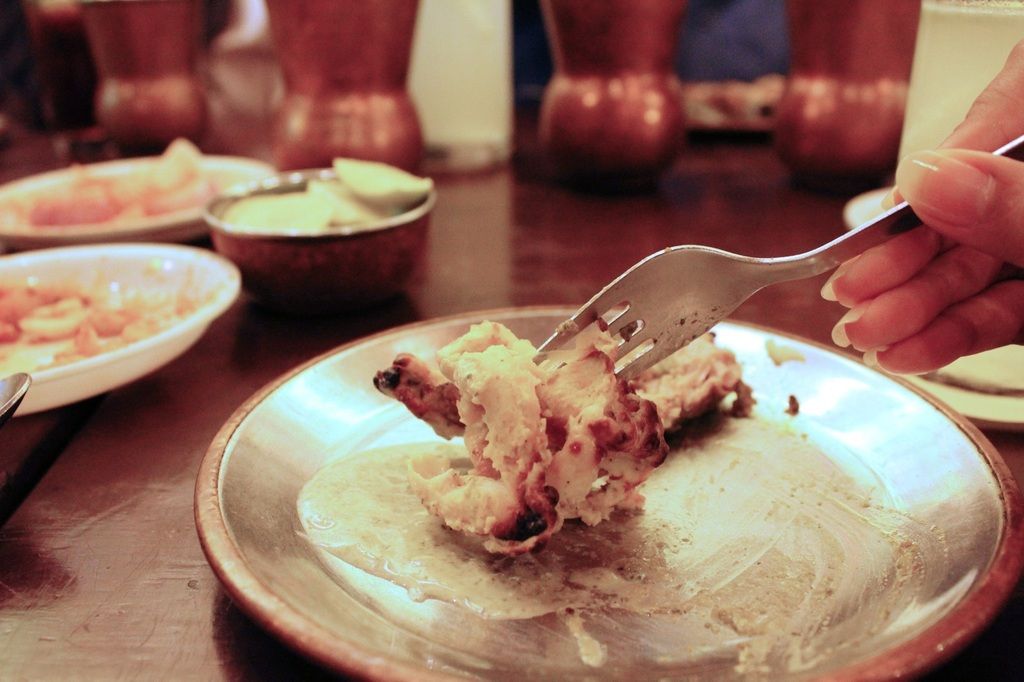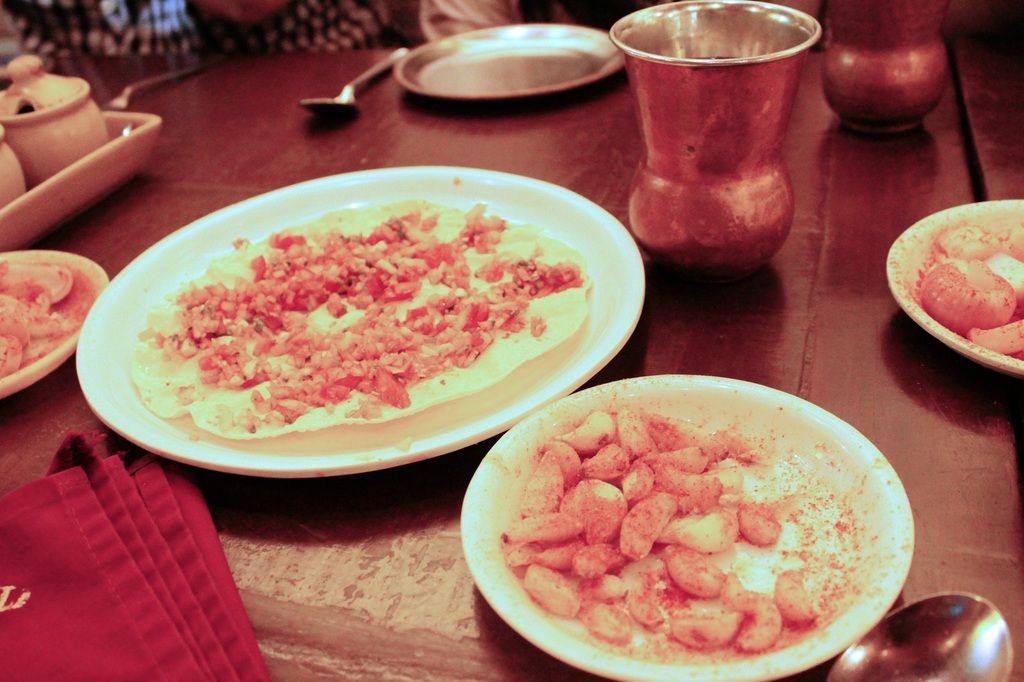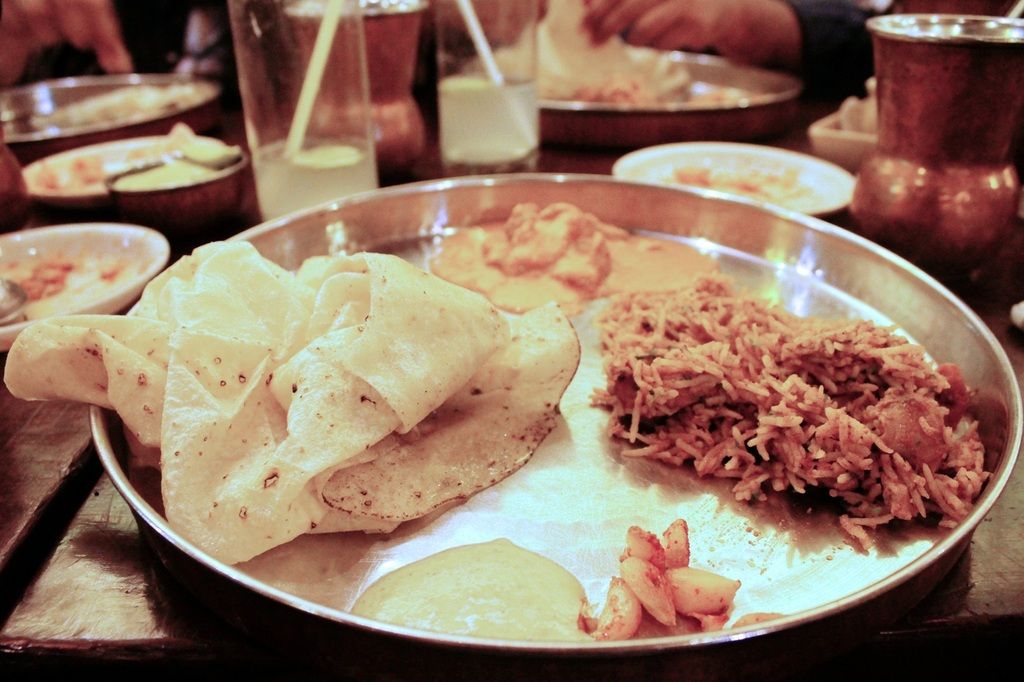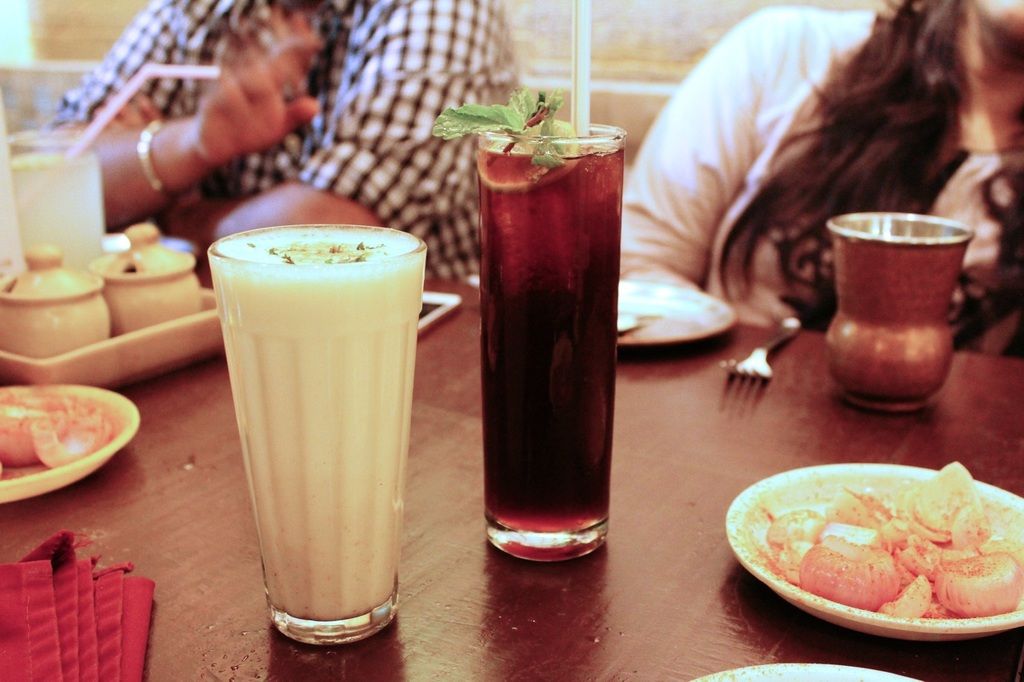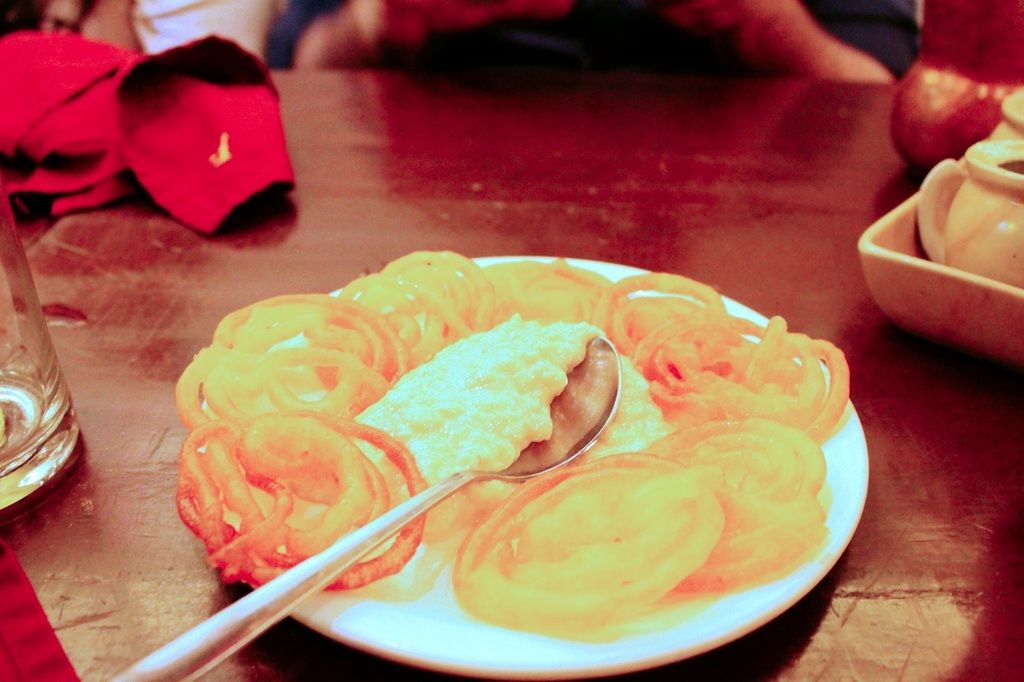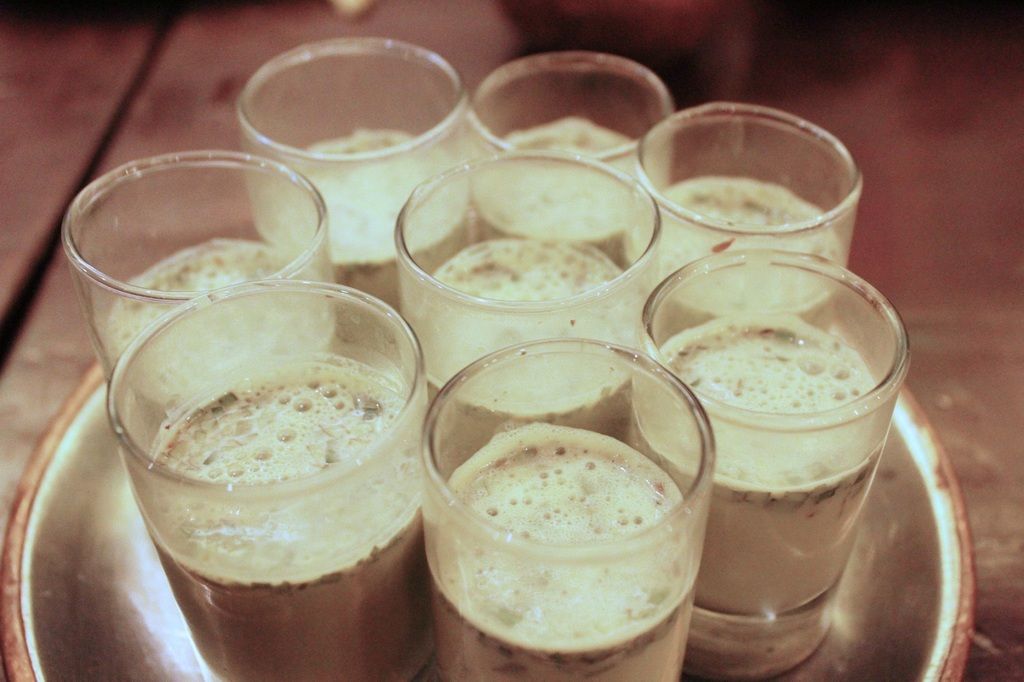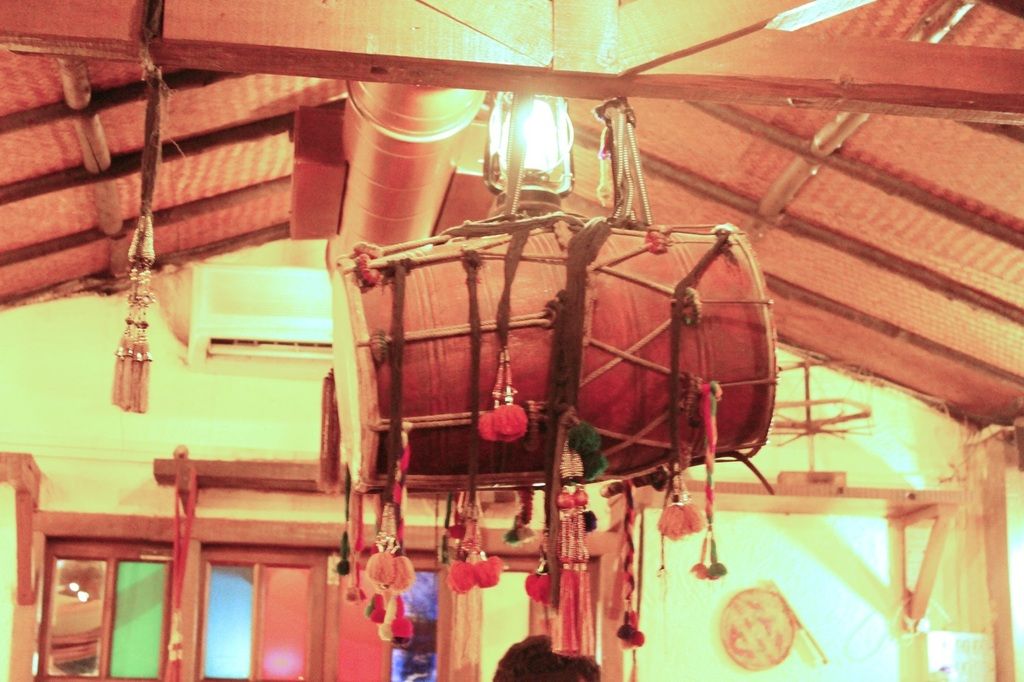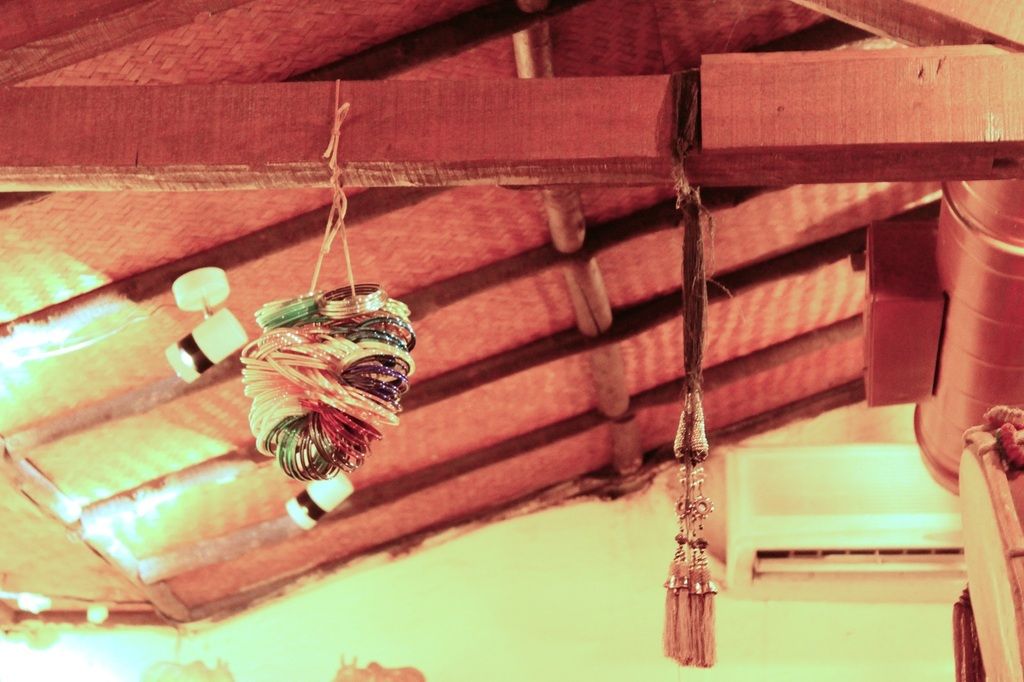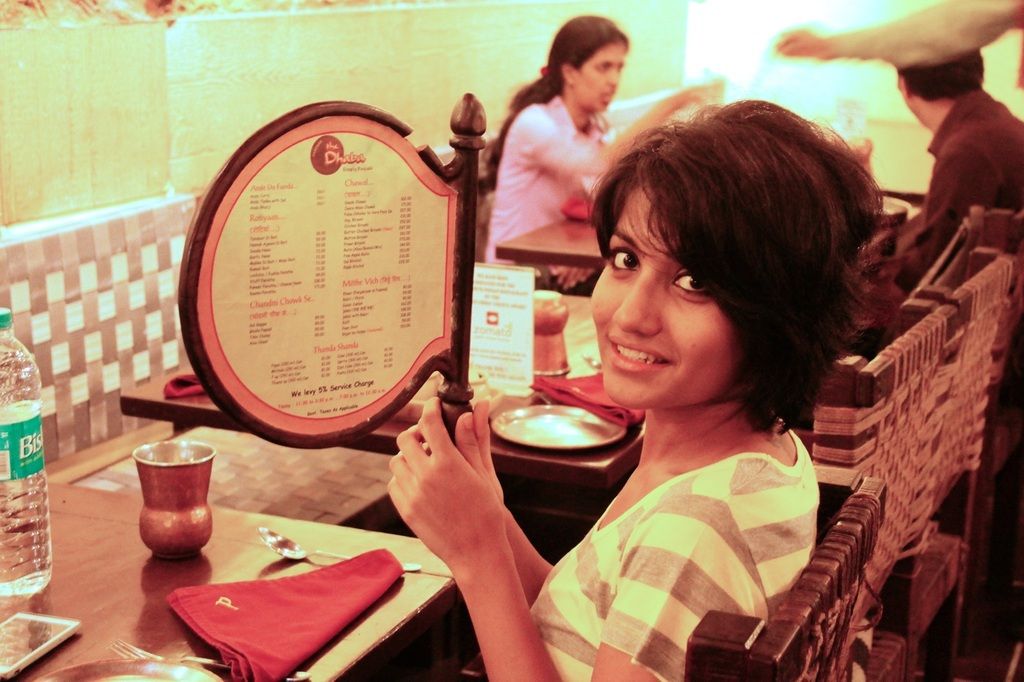 I cannot have pictures on this post that look so good and food-photogenic but I have to write about this place. I decided on writing about this place when I went there first but I had to visit it the second time again because I needed more of their food for my blog and for my stomach and for my soul. Coming back to why I do not have amazing photos is that because I went with a group of my very awesome and supporting friends and I was overwhelmed, but now thinking of it again I don't think the pictures are that bad the food still looks crazy and masaledar.
The first thing they serve is baked garlic with some spice on top of it. It tastes like chilly and lime got married on the garlic. It is so freaking tasty, I never realized I could fall in love with a garlic dish that is served for free. They even serve onion with the same topping but I didn't go for that. The kebabs they give release a true Indie taste and has the perfect tinge of smokiness. The best dish they serve is their Butter Chicken, if you go there please try it out, keep it your food goal "Butter Chicken from Pratap The Dhaba". A friend of mine who just stepped into the world of non-vegeterianism said, "After Rajma Chaval, Butter Chicken is my absolute favourite." For me their Butter chicken is no.1 . The Biryani was spot on, I don't know how they manage to always maintain the ratio of the Masala to the rice in the Biryani, both the times I visited that place the Biryani was perfect. You get mutton gosh and other mutton dishes that are perfect if you crave for that flavoursome spicy sauce with tender meat of mutton, it maintains the integrity of mutton dishes in Indian cuisine. Always ask for the variety of Indian breads or Rotis they serve, I like their butter rumali roti which makes my mouth water right now as I am writing about this. Always go in for Rabdi Jelabi if you are in the mood for something sweet here, that is my go to Punjabi dessert. At the end they serve Pan shots which is unique and tastes flawless, ditto to the actual pan, I think even better.
My overall review:
Pratap The Dhaba is one of the finest and customer friendly (friendly to the mood and wallet also) Indian cuisine restaurant.
Price: Not too Expensive but Not to cheap also
Service: Good
Ambience: Excellent (plus they play Punjabi music)
My rating: 4 Stars
My Order:
Masala Papad
Kukkad Hariyali Tikka
Chicken Reshmi Kebab
Butter Chicken
Mutton Gosh
Biryani (mutton and boneless chicken)
Rotis
Butter milk, Ice-tea and fresh lime soda
Jelabi Rabdi
:)
16 Sep 2015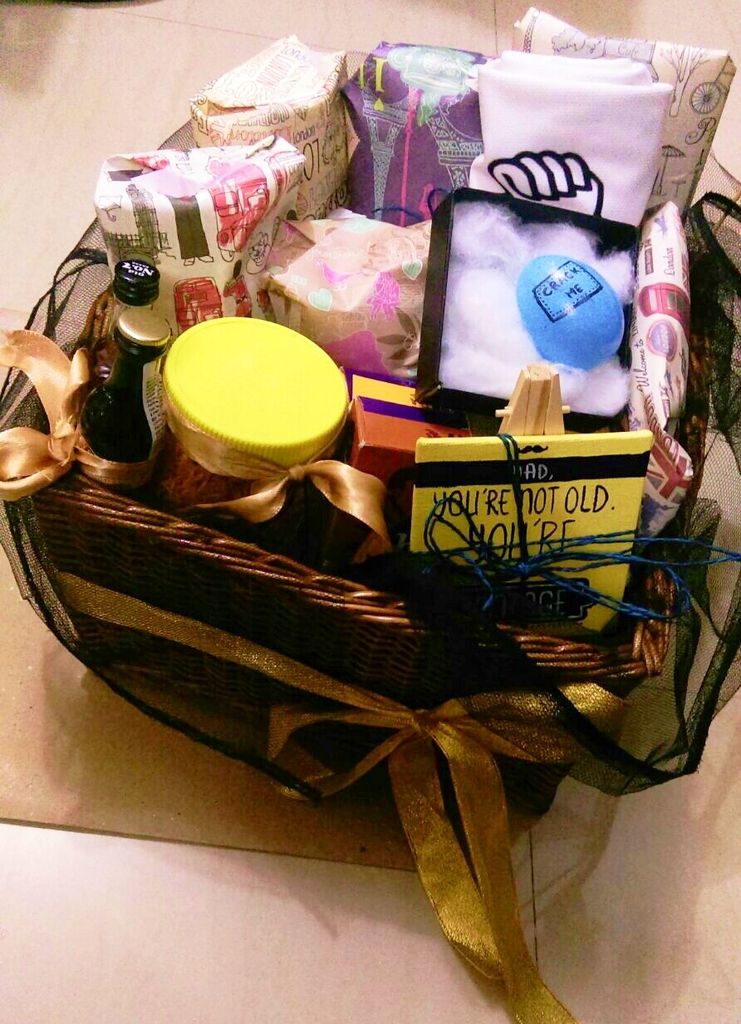 Hello Internet, this is a bit weird and a bit exciting, I am close to completing my one year of blogging this month! I started reading blogs and watching a lot of YouTube videos in the year 2012 and it took me 2 years to overcome my fears and insecurities and actually put myself out there.
I kept a target of just being comfortable in my own skin in my own mind (I hope you understand though this sounds weird) and saying yes to life. My best friend Asmika played a very important role in this and she basically inspired me. Oh My GOD she was a fearless soul and such a beautiful person.
So to break through and do something I have been thinking about just for the mere fun of it, I am going to make YouTube videos. This was pre-planned but I've never had the guts to do it.
I'll post our first video below, it is about how we created a gift basket for our dad on his Birthday and what all we bought for him. I hope you all enjoy it.

:)