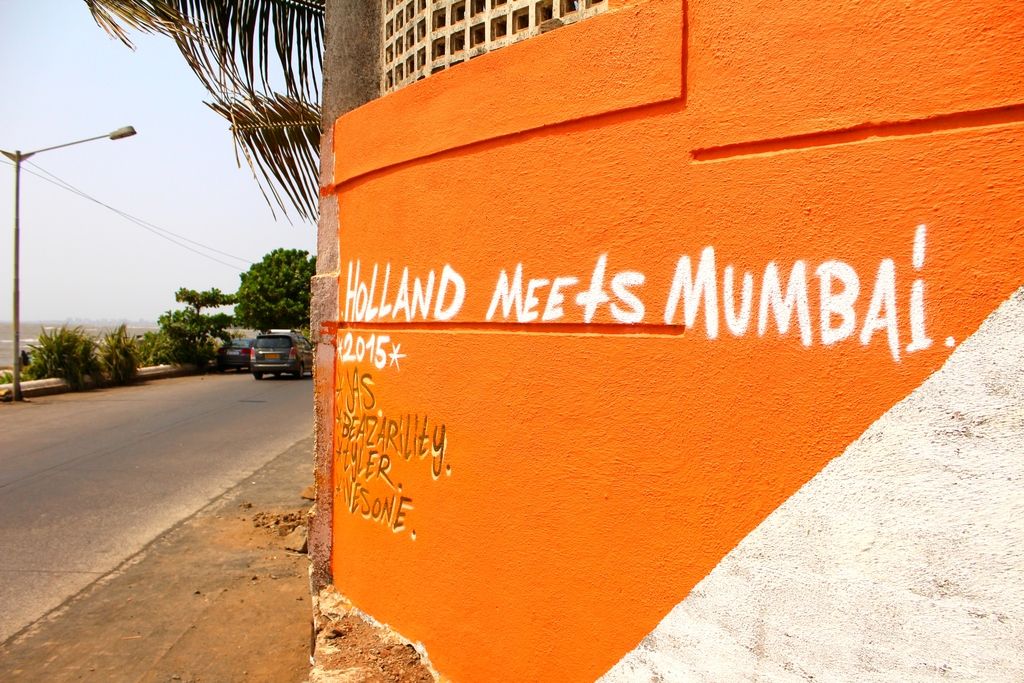 We decided to drive along the coast and search the Amsterdam Street Art made for the 'Holland Meets Mumbai' event. It was something we just decided to do for no reason. I guess after giving a month long exam anything is good that takes your mind of the fixed schedule. It was nice to go out, just to see a street art, generally I'd skip on such events but I did not want to be stuck in that loop of not doing anything different. DIFFERENT is good, it helps you be better at what you do. So if you are like me, stuck in a loop or fed up of your standard routine do something different, it seriously helps.
This month my focus is on doing different things and doing things differently. Easier said than done, but I will try my best and work towards this and share it with all of you, even if it is as simple as going to watch a street art (P.S. The best photos can be clicked at such locations and it is fun.). I'm sorry if today's post is a bit chatty and nothing related to Lifestyle, but it is something I felt like doing and I wanted to share something that I had a lot of fun doing.
Just for a touch of fashion to this blog-post, Sam (My sister in the pictures) has worn the perfect outfit for a sunny-day in Mumbai, to roam about the streets of Bandra. I will list the details below.
Jeans: Levis'
Pumps: Westside
:)